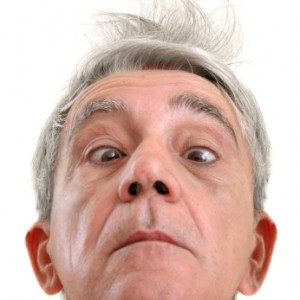 The number one complaint that I see on patient experience surveys conducted for my clients is…
"I waited for an hour and a half, and everyone was rude."
Seriously…it's true! Patients across the country are made to feel like they are burden when they visit their physicians. They feel "uncared" for and they are not happy about it.  Unfortunately, doctors fail to realize just how much they are hurting themselves by neglecting the number one FREE medical practice marketing tactic right under their nose…internal marketing!
What exactly is "internal marketing," you ask?
Internal marketing is the very first step a doctor should take in developing a marketing strategy for their practice. Internal marketing are the activities you conduct within your office doors that are designed to generate word-of-mouth advertising and patient referrals.
You may not have noticed, but today's patients expect prompt and excellent customer service. And yes, your patients are customers and your medical practice is a business. Waiting an hour to see the doctor may have been acceptable years ago, but that is no longer the case. Don't test your patient's patience! Making patients wait will ruin your reputation and eventually drive patients away from your practice…in droves.
Just think of your everyday experience with customer service at stores, restaurants, hotels, and banks. Do you immediately recognize the difference between good and bad service? Of course you do, and so do your patients! Do you tell your friends and family when you experience horrible customer service? Of course you do, and so do your patients!
Keeping your patients waiting communicates to them that you don't value their time. What's worse is that many doctors keep patients waiting for up to an hour, and then rush them through their visit. Remember, your patients often have to take time from work or make special arrangements to see you. Caring for your patients means caring about them as well.
Bottom Line: Keeping your patients waiting is considered bad customer service, and that is word-of-mouth advertising that you should avoid at all costs!
So what are the benefits of running on a timely schedule? Apart from your improved workflow, seeing patients on time demonstrates that you value your patient's time and this may create a positive word-of-mouth buzz about your practice. Patients will appreciate your timeliness, especially because most of your competitors don't! More importantly, their expectations of a visit to your office will be met, and that is the crux of successful medical marketing…understanding your patient's expectations and exceeding them!
Your approach to internal marketing should be just like your approach to external marketing; you need to create a plan. Then, establish a culture within your practice that prides itself on service. This means that you will have to implement employee coaching on phone skills, how to welcome patients into your reception area, and how to properly handle conflicts or complaints. Also, encourage your employees to become ambassadors for your medical practice. Give them the knowledge and tools they need to easily educate their circle of influence about your practice, and provide rewards to employees who generate new patients to your office.
Lastly don't forget to develop a patient referral program. Depending on your practice area your patient referral program will vary, but the basic idea is for you to make it easy for your current patients to stay loyal to you as well as refer friends and family to your office. Create an incentive for your patients to refer your practice, ask patients for e-mail addresses of friends and family who might need your services, or give them referral cards to provide to their contacts. These are simple and virtually no cost steps you can take to begin the process of internal marketing.
Most importantly be consistent.
Medical practice marketing is a process, not an event. You must consistently implement your internal marketing tactics, and demand the highest standard of customer (patient) service from your staff.
Successful internal marketing is focused on building a patient-centered practice supported by your staff, and it can be carried out in many ways. Using internal marketing tactics in your medical practice allows you better understand your patients needs and wants, and above all how to meet them. Armed with this knowledge you will be on a real road to success with your external marketing strategies as well, because truly understanding your patients is necessary for medical practice marketing success whether you conduct internal or external marketing.
Take one or two of the suggestions above to heart, and you will see an improvement in your patient loyalty, your patient referrals, and your professional reputation. Because all together, internal marketing is the number one most effective FREE medical practice marketing strategy that is guaranteed to improve your bottom line.