Will You Make 2011 A Game-Changing Year for Your Medical Practice?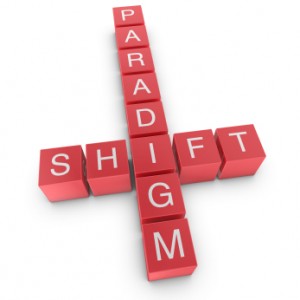 With health care costs on the rise, health care reform underway, increasing numbers of uninsured and under-insured patients, plus a slowly subsiding recession – 2011 is bound to be a game-changing year.
Last year the industry "experts" 2010 forecast suggested that health care would be one of the few industries to experience any growth. Despite that fact, if you ask most medical professionals how they felt about the way their personal revenues grew in 2010 their responses would be bleak at best.
The truth is that the business of health care is only going to continue to drastically change over the coming year, and for years to come. So what can you do to ensure that your medical practice grows, and that your income increases, despite a sagging economy and poor insurance reimbursements? What can you do to make sure you end up a winner in this game-changing year?
Enter Innovation
Now, more than ever before, you must apply innovative ideas to the way you view, manage, and market your medical practice. Now, more than ever before, you must be open to creativity and opportunity. You must focus on your strengths and the value you provide. You must modify your business model in a way that meets YOUR NEEDS as well as your patient's needs. If you fail to innovate now, you will cease to exist later. This isn't dramatic. It is true.
How to Foster Innovation For 2011
Before you ring in the New Year, take some time to simply think about your practice. Don't merely consider goals and methods of improvement, but allow yourself to envision your medical practice as it would be if you could have it all your way.
Your goal should be create a vision and a plan that is good for your medical practice and your patients.
The best way to do this is to do what us marketing folks call a SWOT analysis. SWOT stands for Strengths, Weaknesses, Opportunities and Threats. If you've attempted any business or marketing planning in the past you may have heard of SWOT, and swiftly forgot about it.
Unfortunately, a SWOT analysis is critical to developing a solid business and marketing plan. Fortunately, I can make conducting a SWOT analysis virtually painless for you.
How to Conduct a SWOT Analysis

Take out a sheet of paper, or open up a word document on your PC and create four sections. In your "S" section, list all of your strengths. You should list everything you can possibly think of. Don't rush this because your strengths are the areas you are going to want to focus on and enhance.
Next, create a "W" section. In this section list every weakness that you are aware of, and don't be modest. Now is not the time to sugar coat your perception of your medical practice. Be brutally honest with yourself, it's the only way you can maximize the benefit of doing this exercise.
Then, create an "O" section. Finding the opportunities available to your medical practice may seem elusive at first. You need to approach this section with an open and positive mindset. Allow yourself to think outside of the box. For example, with so many under-insured Americans you may have an opportunity to offer affordable fee-for-service health care.
Lastly, create a "T" section in your document. Here you should list all of the threats that you perceive could impact your medical practice. Threats may include things like Medicare reimbursement cuts, increasing malpractice insurance rates, and competitors.
Now, looking at all of these factors, you can make sensible marketing decisions and develop a solid plan to help guide the growth of your medical practice.
Remember:
Strengths and Weaknesses are about you and your medical practice.
Opportunities and Threats are about the outside world.
Strengths and Opportunities are the things that are working in your favor.
Weaknesses and Threats are the things that are not working in your favor.
By identifying the threats to your medical practice as well as the opportunities available to your medical practice you can make wise decisions as how to grow your practice. Similarly, by identifying your medical practices strengths and weaknesses you can better identify the areas in your practice that you should focus on and the areas you should modify.
There you have it, a fool-proof guide to bringing innovation into your medical practice. Give it a shot. You may be surprised what you come up with. And in the words of the world's foremost management philosopher Peter Drucker, remember "people who don't take risks generally make about two big mistakes a year. People who do take risks generally make about two big mistakes a year."
Which category will you be in for 2011?
Get here from a link from a colleague, Facebook, or Twitter? If so, subscribe here to get this quarterly e-newsletter delivered directly to your inbox. Every issue of our newsletter provides actionable and useful information that you can use today. Best of all, our e-newsletter subscribers get access to special discounts and rates not available to the public. Join us. Subscribe now!