Are you maximizing your medical practice's website's ROI?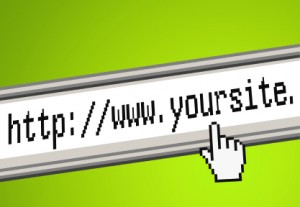 Developing a Web site for your medical practice is an excellent strategy for improving your visibility in the marketplace, attracting new patients, and strengthening your other marketing efforts.
Most medical professionals make the mistake of letting their websites simply stand alone in cyberspace, but to maximize the benefits of having a website, your site must be promoted and integrated with your traditional healthcare marketing tactics.
The golden rule of effective healthcare marketing is to communicate your message to your target audience in a concise, clear, and consistent way.
Use your website as a platform to reinforce your message and you'll see hits on your site turn into profit for your medical practice.
The following techniques will make your medical website work for your practice and support your healthcare marketing techniques.
Promote the Web site itself.
The best way to promote your website is to write a press release about its features, and the products and services showcased on it. Also, be sure to do the following:
Include your web address on ALL advertisements you run in any other media, including:
Yellow Pages
Radio
TV
Newspaper
Magazine ads
Social Media
Promotions
Flyers
Brochures
Your business card
Also include your web address on print or promotional materials such as:
Letterhead
Bills
Building signage
Pens, Calendars, Sticky Notes
Call your visitors to action.
In addition to improving the visibility of your Web address, you should also use your Web site to encourage your target audience to take action. For example, post a printable promotion (discount) on your Web site, and advertise the promotion on the radio. The radio ad should encourage potential patients to visit your site and print out their discount. This will send prospective patients to your site, and once they are there, your site should do the rest of the work!
Post patient testimonials.
Another way to make the most ROI on your medical website is to use your site as a platform for patient testimonials. Nothing sells products and services better than the people who use them and love them. If you have patients willing to brag about how much they love your service, record it and post it on your site so potential patients can see for themselves.
Your website is a valuable and wise investment. Be sure to take full advantage of its capabilities. If you need a sample patient testimonial release form e-mail us and we will send you one! We are your healthcare marketing gurus and we are here to help!