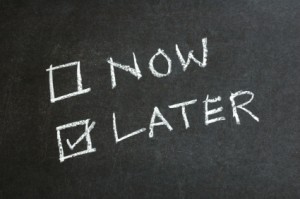 Hey Doc, I'm not sure what physicians are waiting for, but having a Web presence is becoming more and more essential to effectively marketing your medical practice.
As traditional methods of marketing and advertising begin to wane in effectiveness, it is no longer enough to depend on word of mouth publicity or an advertisement in the local newspaper or phone book.
For the wealthy physician, the Internet is a vital marketing tool that cannot be ignored, simply because it helps you reach your target market more quickly and more for less money. The key to this success, however; rests your ability to develop a professional looking website with quality content.
When you use what is known as content marketing to expand your patient base you will enhance your professional reputation and bottom line.
What's more, most physicians are still asleep at the wheel when it comes to having a Web presence. Don't get me wrong, I understand. Doctors are overwhelmed with administrative nonsense that prevents them from getting to things like this, but it's something that can be easily outsourced.  And since many doctors still haven't caught on, you'll be way ahead of the pack.
So, how can you ensure that your website is prominently visible online?
Search Engine Optimization
This means your website must be optimized for the search engines by using search marketing in order to pull targeted traffic continuously.  This is done by including search phrases that relate to your geographical area. Your goal should be to have your medical website featured among the top ten results of the search engine results when someone looks for your specialty.
Build Your Online Reputation
The next aspect of your medical Web presence is to ensure that a large audience is aware of your practice so that your reputation is built in the process. This can be done by encouraging your happy patients to write testimonials about your treatments and post them on your website.
When people need a physician they want one who comes highly recommended. So, urge your patients to tell you in writing or via video about what they liked best about your services.
Use Social Media Marketing Techniques for Your Medical Practice

You can draw attention to your medical website by building an awareness of your brand using your websites in conjunction with social media.
Social networking sites help you connect with your existing customers as well as prospective ones. When you use sites like Facebook and Twitter, you can share snippets of knowledge that people can 'follow', linking them to relevant content.
You have probably noticed that medical websites that are well structured with a detailed question and answers section about a specialty are quite successful because people tend to turn to these sites when they need authentic information.
So what are you waiting for? If you don't have a Web presence for your medical practice or medical group, now is the time! Not sure what kind of website to build? Unclear about content marketing? Leave your questions in the comments section below and we'll gladly point you in the right direction.