Marketing your medical practice can seem like a daunting or even unnecessary function when you feel like the only thing that should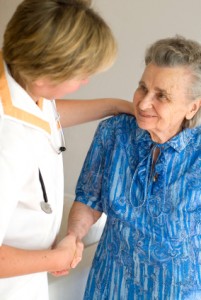 matter is practicing medicine well. Unfortunately, that is not the case. Marketing your medical practice is critical to your personal and professional success as a doctor.
Marketing your practice may be a bit of a learning curve and you may feel uncomfortable with marketing your medical practice at first, but once you learn how to correctly and effectively market your practice, you will wonder why you waited so long. Whether you decide to handle your marketing activities yourself or you hire a health care marketing professional to assist you, getting started is a step in the right direction.
The easiest way to begin marketing your medical practice is to talk about your practice with your circle of influence. Use a one-on-one opportunity to tell people what it is that you do and how your practice serves your community. The key effective health care marketing is increasing awareness of your practice to your target patient group.
Using special events such as health fairs and open houses are an easy way to promote your practice and get one-on-one with people in your community. Be sure the event is attracting people that you are also targeting as patients for your practice to make the most of your time.
Holding an event at your office, such as an open house, is also a good way to market your practice.  Giving people the chance to see your office and meet you and your staff can be beneficial to making the contacts necessary to bring in new patients and establish the level trust necessary in that decision making process.
If you choose to market to people one-on-one at events like those mentioned above, make sure that you have your practice information available to share with potential patients.
Medical marketing can see intimidating at first, but if you take the time to interact with potential patients you can guarantee that your professional and personal satisfaction will improve dramatically. Remember, patients trust you with their health, so by using your marketing efforts to show them that you're capable and that you care, you'll attract patients that will pay, stay and refer to your practice!
Rx MD Marketing Solutions provides full service marketing for doctors, marketing for physicians, marketing for cosmetic surgeons, marketing for dermatologists, marketing for aesthetics, marketing for general practice physicians, and marketing for dentists. We are more than medical marketing consultants; we help drive your medical practice's profits!