Healthcare Professionals Who Actively Engage in Healthcare Marketing Increase Their Annual Revenues by 20-30%.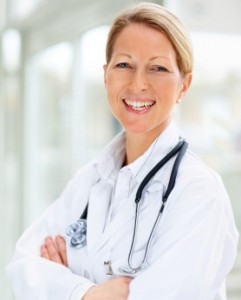 If you are frustrated with your personal income as a physician, chiropractor, or dentist, you are not alone. Doctors in all practice areas are working harder than ever yet see little increase in their take-home pay.
In fact, the ability of health care providers to build a successful and profitable medical practice has become so complex; doctors across the country are giving up. Frustrated and disappointed, they are shutting their practice doors and giving up on their dreams.
It doesn't have to be that way. You CAN lead the ideal practice lifestyle. You CAN have a successful and profitable medical practice. You simply need proven healthcare marketing strategies and effective practice management principles to help you reach your goals.
SO, WHY SHOULD YOU MARKET YOUR MEDICAL PRACTICE?
Because, healthcare is evolving at lightning speed!
Changes in health care are going to force you to reevaluate the way you operate your practice. Whether you operate a solo primary care practice, a cosmetic surgery center, a small group clinic or private hospital, effective marketing strategies are essential to conquering the imminent challenges facing the business of medicine.
How integrated healthcare marketing can help you?
Healthcare marketing enables your organization to experience sustainable growth. In business they say, "Marketing is everything!" So why is your medical practice any different, it is a business, right? A hospital's purpose is to help the sick become well; but doesn't that hospital have to generate a profit to continue to serve its purpose?
You see, healthcare marketing is not simply creating a fancy website, sending out postcard flyers and running a yellow pages ad or television commercial…that is healthcare advertising. Healthcare advertising is only ONE of the many facets of healthcare marketing. Healthcare marketing is actually very complex. Despite the general perception, healthcare marketing is not just selling and promotion.
So, what is healthcare marketing?
Focused on building sustainable and profitable healthcare organizations, effective healthcare marketing strives to meet the needs and wants of patients by strategically planning and executing processes based on the analysis of your products, services, pricing, location, methods of promotion, and more. Healthcare marketing also requires an in-depth understanding of your target market (your ideal patients), and how to best communicate with them. All of these factors make up "healthcare marketing," and if you are not considering these factors, your practice, clinic, or hospital is certainly suffering.
Looking at healthcare marketing from this perspective, you must ask yourself, "How could I have gone so long without a healthcare marketing strategy?" Well…you've struggled! But, you do not have to.
You can take action NOW to change the course of your healthcare organization.
Today's consumer has better access to information about competition, quality, and cost than ever before. And now we have to face the challenges of healthcare reform. Now, more than ever before, healthcare providers in ALL practice areas are going to have to find ways to communicate their VALUE to their patients. You MUST reach out to the patients you desire to treat, and build long-term doctor-patient relationships using powerful healthcare marketing strategies. You must strategically plan the course of your healthcare organization if you want to succeed.
Using customized, proven medical marketing strategies will secure your likelihood of success in these changing times. With proper planning you can achieve your goals, work less, increase your income, and provide superior medical care to your patients…after all, isn't that what being a doctor is all about?
The bottom line: Medical professionals need to engage in healthcare marketing to build sustainable medical practices, clinics, and hospitals.